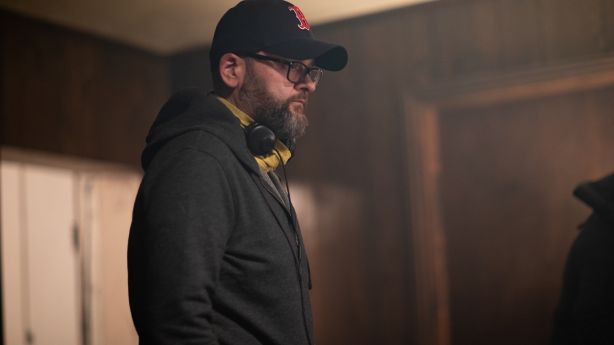 New film series 'Mission Stories' is directed by a newly recovering alcoholic
A movie anthology from Excel Entertainment will honor the dedication and sacrifice of missionaries for
A movie anthology from Excel Entertainment will honor the dedication and sacrifice of missionaries for The Church of Jesus Christ of Latter-day Saints. The first opens on big screens May 7. Called "Mission Stories," it focuses on true stories of conversion.
Filmmaker Bryce Clark was selected to head up the project. It is fitting that he should be chosen to create a film about people whose lives were changed by conversion to Christ, because Clark is a recovering alcoholic who recently found redemption.
Excel Entertainment's Head of Distribution Arthur Van Wagenen said the desire to explore why people are willing to make major changes in their lives led him on a quest to find a partner filmmaker to share the transformative process each undergoes.
"I'm a recovering alcoholic. There's not really a way to tell the story of my involvement with 'Mission Stories' without stating that fact. In 2019 I was not yet in recovery. I had recently lost my company and faced other personal setbacks, leading me to relapse in a way that I never had before," Clark said.
"I'd always struggled with the desire to drink—every single day—but had been able to put long stretches of sobriety together. This time was different. I was on the brink of losing my family and—if something didn't change—my life."
Clark never served a mission, but had his own encounters with missionaries and mission stories. A friend of Clark's invited him to the rebaptism of the missionary responsible for his conversion. In flipped roles, the friend had reached out to the former missionary who had faithfully served but then spent subsequent decades separated from those beliefs.
Clark was invited to this re-baptism as he was responsible for sharing the gospel with the friend many years early. Clark discovered the former missionary had his own harrowing tale that involved addiction and recovery. The story was key in Clark finally seeking treatment.
Soon after Van Wagenen reached out to Clark for help in developing "Mission Stories"—not just a film, but a series to be distributed on a new streaming platform from Deseret Book. As an alcoholic who didn't serve a mission, Clark said he was stunned. "But I needed the work, so I began developing the project," he said.
"Later my life fell apart and I ended up entering a three-month addiction recovery treatment facility. I thought my involvement in that project had to be over. But Art stayed in touch and encouraged me to continue with the project. I realized that I was a part of a mission story—the story of my friend and the rebaptized missionary and how that experience helped me seek treatment. I began writing the script for what would become the first chapter in 'Mission Stories.'"
To collect more information, Clark and Van Wagenen hosted dinner for 14 former mission presidents and their wives. They heard dozens of incredible stories and knew there was sufficient content to last a long time. This first storytelling on the big screen covers themes consistent in these mission president's stories, that of faith, redemption, grace, and recovery.
From here Deseret Book will use other true mission stories to form episodes on Deseret Book's streaming platform, anthology films, podcasts, books, and other properties. The website https://www.missionstories.com/ is currently seeking submission of mission stories to help with this continuing project.
Clark said he always saw himself as a filmmaker who happened to be a member of The Church of Jesus Christ of Latter-day Saints, but through the process of making "Mission Stories," that all changed. He embraced being an LDS filmmaker who wants to tell these stories. Working on this project while simultaneously being in recovery profoundly changed him. He is not just telling stories about faith in Christ, love, forgiveness, and redemption but living the power and meaning in those stories. He has also learned that there are engaging and entertaining ways to tell them even though the stories come with such depth of feeling.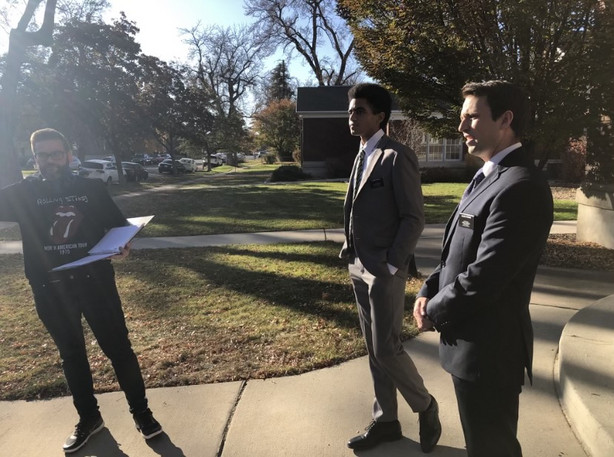 "I've come to see that we are all the stories that we tell and the stories that we hear and see. There is incredible power in stories, and I believe the more specific you are in telling a story, the more universal the story will be for audiences from differing backgrounds. The stories in this film are about missionary work, but they are ultimately about the ability of any of us to change, to be forgiven, and to find new and better ways to live. Our characters discover that truth in the gospel of Jesus Christ, and it's been my privilege to help bring these true stories from the mission field to the screen," Clark said.
"Mission Stories" opens exclusively in theaters on May 7.
×
More stories you may be interested in